Amazon Tops The 2020 List Of Corporate Renewable Energy Buyers
29 Jan, 2021
5 Mins
Just which companies are the biggest buyers of green energy? In 2020, it was Amazon AMZN -0....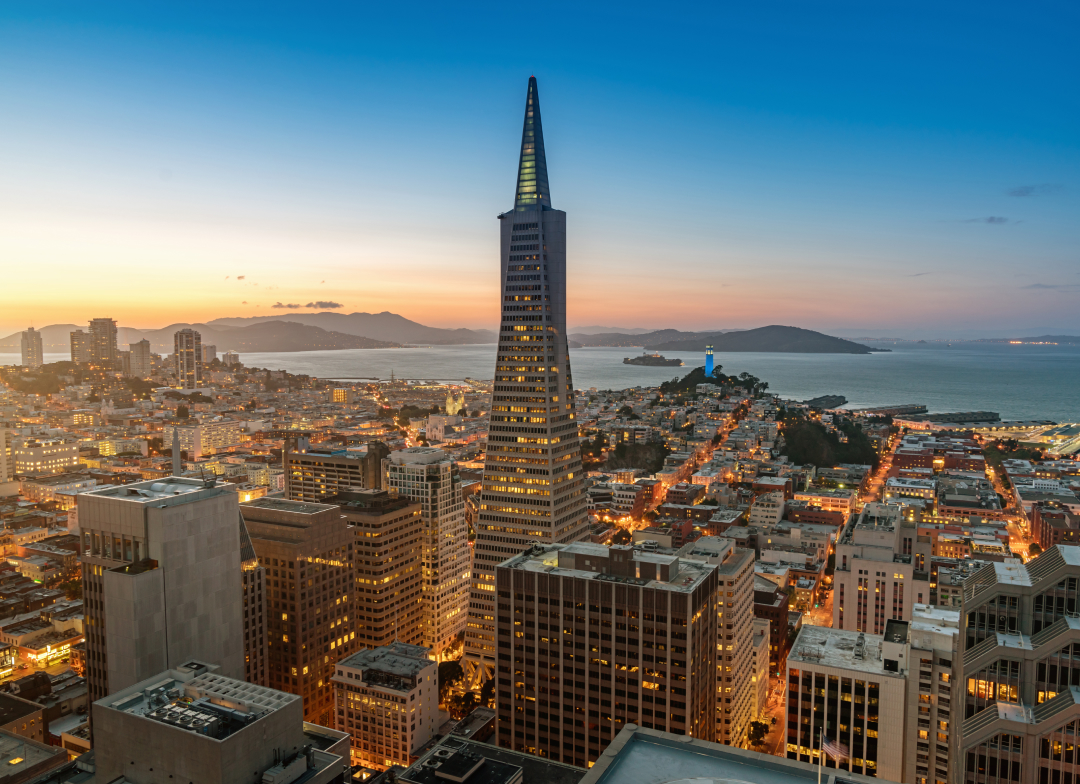 Just which companies are the biggest buyers of green energy? In 2020, it was Amazon AMZN -0.8%, which bypassed Google and Facebook. And the forward-thinking French oil giant, Total, was next followed by the Taiwan Semiconductor Manufacturing Company and U.S. telecom Verizon VZ -1%.
That's according to BloombergNEF, which says in its 2021 Corporate Energy Market Outlook that more than 130 companies in sectors ranging from oil & gas to big tech inked clean energy deals. The companies it tracks bought 23.7 gigawatts of clean energy. In Amazon's case, it entered into 35 power purchase agreements in 2020. Altogether it has purchased 7.5 gigawatts to date.

Context is key: 2020 was a tumultuous year given the pandemic and the economic downturn — all coupled by the lack of federal leadership on climate change. Given that the country will get its arms around the coronavirus and improve its economic outlook, companies are expected to buy more clean energy. But they will also be motivated because there's a new sheriff in town who wants the country on an irreversible path to net zero-carbon by mid century.

"Corporations faced a wave of adversity in 2020 – internal corporate functions were disrupted on the outset of the pandemic, and many companies saw revenues plummet as global economies buckled," says Kyle Harrison, BNEF's lead author of the report. "Question marks before – and after – the U.S. election further complicated long-term decision-making for companies. To not only maintain, but grow, the clean energy procurement market under these conditions is a testament to how high sustainability is on many corporations' agendas."

He says that 65 companies have joined the RE100 in 2020, pledging to offset 100% of their electricity consumption with clean energy; there are 280 in all. And this movement is bound to get stronger because the cost of wind and solar energies is falling. Moreover, President Joe Biden is now crafting legislation and policies that will achieve carbon neutrality by 2050.

Biden is calling for a $2 trillion clean energy package. It would be paid, in part, by reversing some of Trump's tax cuts. About 40% of that money would go to disadvantaged communities. It would invest more in wind and solar technologies, electric vehicles, energy efficiency, public transportation and smart grids that make more room for green electrons. The projects, meanwhile, would go into at-risk communities as well as those that are now dependent on coal.

Clean Energy Success
Clean energy has been an American success story. When companies invest in green energy, it leads to jobs: employment in the sector has grown by 10.4% since 2015, according to Clean Jobs America 2020 — a report sponsored by E2 and researched by BW Research. More than 3.3 million people worked in these clean tech sectors before COVID. But the pandemic has eaten into those possibilities. And despite the numbers that high tech has put on the board, the U.S. slowed its pace.

"More than ever before, corporations have access to affordable clean energy at a global scale," says Jonas Rooze, lead sustainability analyst at BNEF. "Companies no longer have an excuse for falling behind on setting and working towards a clean energy target."

Companies are going green because it makes economic sense to do so. It is also good for their brands. But there is more that can be done. The Principles for Responsible Investment, which manages $86 trillion in assets, wants the U.S. Securities and Exchange Commission to force companies to set emissions reductions targets in line with the Paris climate agreement. The investors are saying that businesses will be rewarded by the markets.

Whereas the previous administration was more sympathetic to corporate managers, the Biden administration is more in tune with investors — that they need as much information as possible. And that by providing such information, companies will likely take action to mitigate risks.

"We think the SEC is failing in its duty," says Fiona Reynolds, chief executive of the Principles for Responsible Investment, in an earlier talk with this reporter. "If you are invested through pension funds that are exposed to climate risks, the SEC can be doing more like requiring companies to disclose their actions and how they are making the transition to a low-carbon economy."

Big Oil is investing green energy. American's most conservative utilities are as well, with Xcel Energy XEL -0.1%, Southern Company SCCO -1.2% and NRG Energy NRG +3.1% having aggressive carbon-cutting goals. And 48% of the Fortune 500 and 63% of the Fortune 100 are promising to cut their greenhouse gases and to increase their use of renewable energy or improve their energy efficiencies. So do companies need government to tell them to go green — especially during a tough economic climate?

The Oxford Smith School of Enterprise and the Environment has examined the question and concluded that investment in green technologies is the most efficient way to nurse an economy back to health. Renewable energy projects and modern electric grids can deliver the strongest medicine, it says, noting that those efforts have a long-term payback.

Government has a role. And so does the private sector, which has a lot of role models. But other companies are still lagging. While the markets are encouraging them to get aboard, the slow-movers have been able to hide behind reticent federal leadership. That will change now that President Biden is in charge — first through regulatory moves and followed by legislative action. - Forbes